Bible teacher and author.
Peter and Vivien Wade have ministered the Word of God together in pastorates, seminars, and family camps for nearly 60 years and have maintained a web site since 1995.  Peter has authored numerous books and ebooks, which are noted for their simplicity and ease of reading even though the subjects can be profound. His writings, videos and audio teachings appear on this site, as does the Wade's history. Vivien has two paperback collections of poems available, one Christian and the other humorous. Peter and Vivien live in a quiet beachside area of metropolitan Adelaide, South Australia.
Check Out These Popular Books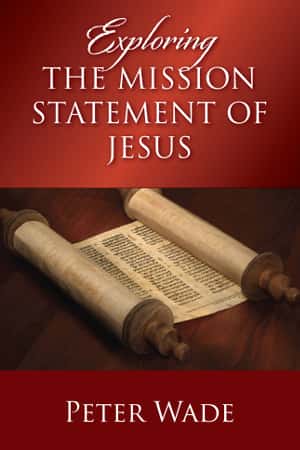 EXPLORING THE MISSION STATEMENT OF JESUS
Just four verses in Luke's gospel contains the most important mission statement in the world. When Jesus read God's five-point mission for his life in the synagogue at Nazareth, it was a momentous event that touched all our lives. We too must make a decision about what effect it should have upon our Christian lives.
Click To Buy Here: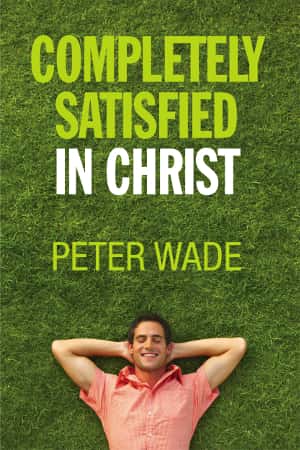 COMPLETELY SATISFIED IN CHRIST
72 chapters, often inspired by a verse I have read, or a book or review I have read, or a song or hymn from my years in church life. Some anecdotes come from my years as a pastor, and others from observing believers engaged in religion
Click To Buy Here: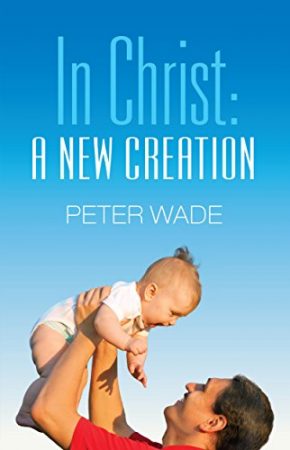 IN CHRIST: A NEW CREATION
This challenging and positive short book takes a fresh look at what God has made us to be in Christ. No longer need Christians feel unworthy; no longer need they beg and plead, no longer need they hold back from enjoying all of God's blessings.
Click To Buy Here:
See the whole catalog of Wade books now, all based on Peter's perceptive insights into God's Word and written in a simple yet profound style.
What People are Saying about Our Books
"In general I was very blessed to read this manuscript, which I copiously highlighted and made notations on. We need to experience what God has for us, and you have done a good job bringing this out. Being in Christ is a comprehensive statement. It is foundational, the ABCs of the Christian faith. Being in Christ takes us from A and brings us to Z."
"My Gracious friend and brother, once again I feel the need to say thank you for being used of God to be a tremendous blessing to me. I have just reread the writings on EXPECTATION and the book about being a NEW CREATION… WOW…How the Spirit works!!.. I am in Christ and Christ is in me… the certainty of glory or me winning in every situation… thanks once again, sir."
"Thank you, Peter. what a beautiful, encouraging word, to read the word as a love letter from our Dear Lord, I will be sharing this with my friends."
You can watch video seminars on "In Christ, Christ In" and "Dead to Sin, Alive to God." You can listen to (and download) around 70  audio teachings.  You can read over 200 pages of teachings by Peter Wade and great teachers of the past. You can download a complete list of all usages of "In Christ" for your own study. For daily Bible readings you can download a plan to read the New Testament in one year… and many other joys await you. See the footer area on every page for links to all the above extras!