We have 17 life-changing books to help you, such as …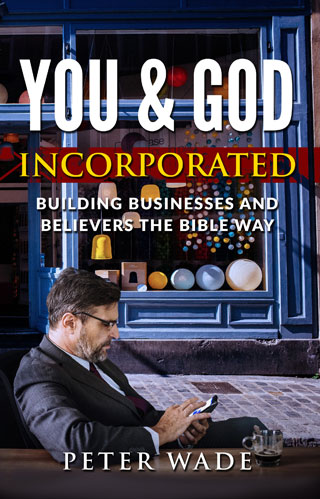 YOU & GOD INCORPORATED
In this book are ten intensely practical "How To" chapters written to help you develop a partnership with God and live out the Christ resident within you, both in your personal life and your business or employment.
These teachings were first given to a fellowship of believers, the majority of whom were businessmen and women. Now that I have committed these teachings to print, I am convinced that the truths they contain are applicable to all Christian believers in most of life's situations.
Click To Buy Here: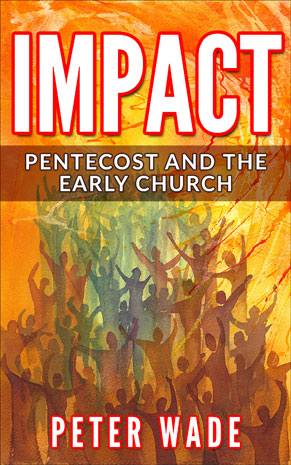 IMPACT: Pentecost and the Early Church
Based on his unaltering foundational belief that the Bible is the "God-breathed" Word of God, Peter Wade brings his newest and best work to you — IMPACT: Pentecost and the Early Church. Focused on the first six chapters of the Book of Acts, the book is "filled to overflowing" with scripture, and Peter Wade brings discernment and insight from a lifetime of Bible study to its pages.
Click To Buy Here: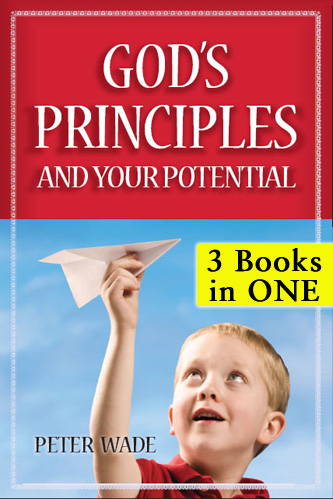 God's Principles and Your Potential
Three of Peter Wade's foundational books in one volume: God's Principles – 9 chapters; Let's Think – 7 chapters (Renewing the Mind); Let's Talk – 4 chapters (Daily Positive Speech)
These 208 pages are really at the heart of all our ministry, covering our philosophy of ministry, our approach to the Word of God, and our positive outlook on living the abundant Christian life.
This is a book you will read two or three times, and dip into its truths often. Once you have digested this material, then you can move on to "Seeds and Secrets," another omnibus volume by Peter Wade.
Click To Buy Here:
See the whole catalog of Wade books now, all based on Peter's perceptive insights into God's Word and written in a simple yet profound style.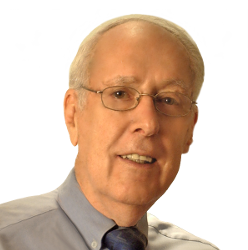 Peter and Vivien Wade have ministered the Word of God together in pastorates, seminars, and family camps for over 60 years and have maintained a web site since 1995.  Peter has authored numerous books and ebooks, which are noted for their simplicity and ease of reading even though the subjects can be profound. His writings, videos and audio teachings appear on this site, as does the Wade's history. Vivien has two paperback collections of poems available. Peter and Vivien live in a quiet beachside area of metropolitan Adelaide, South Australia.
What People are Saying about Our Books
"In general I was very blessed to read this manuscript, which I copiously highlighted and made notations on. We need to experience what God has for us, and you have done a good job bringing this out. Being in Christ is a comprehensive statement. It is foundational, the ABCs of the Christian faith. Being in Christ takes us from A and brings us to Z."
"Clearly the best work I've read on the subject of prosperity. I particularly enjoyed seeing some terrific examples of what prosperity actually is as well as how it came about using elements that anyone can produce. This book probably more than any other is what I would recommend to someone who has not seen prosperity in operation in their life, despite following certain formulas."
"Dear Pastor Wade, I just finished your book Seeds and Secrets and I want to thank you for your words, your book somehow found me. This book was a great inspiration for me and, although I am a believer for many years I never felt the impulse to search for a christian community. I was raised in Spain and left the church years ago, I couldn't resonate with this fearful idea of God and with their attitude towards women. Now, after your book, I was inspired and visited a free christian comunity here in Germany. And it feels right! Thank you and God bless you."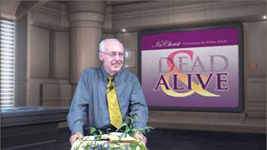 You can watch video seminars on "In Christ, Christ In" and "Dead to Sin, Alive to God." You can listen to (and download) around 70 audio teachings. You can read over 200 pages of teachings by Peter Wade and great teachers of the past. You can download a complete list of all usages of "In Christ" for your own study. For daily Bible readings you can download a plan to read the New Testament in one year… and many other joys await you. Scroll down to see the footer area on every page for links to all the above extras!